Service1
Water Damage Insurance Claims
The Orlando based Woodward Law Firm assists auto owners, homeowners, business owners, condominium associations, and their representatives, to recover benefits on insurance claims over water damage in Central Florida and throughout the State of Florida.
Water leaks not only damage property, but may also result in hazardous living conditions and health problems, especially with the growth of mold.  The cost to extract the water, dryout the property, test for mold, remediate and ultimately rebuild, is expensive.  Insurance companies are therefore hesitant to pay water damage claims without first conducting an extensive investigation.  Many claims are denied based upon exclusions from coverage for repeated "seepage or leakage" of water.  However, not all water losses are caused by "seepage or leakage," and often times the insurance company wrongfully denies claims based upon this ambiguous phrase.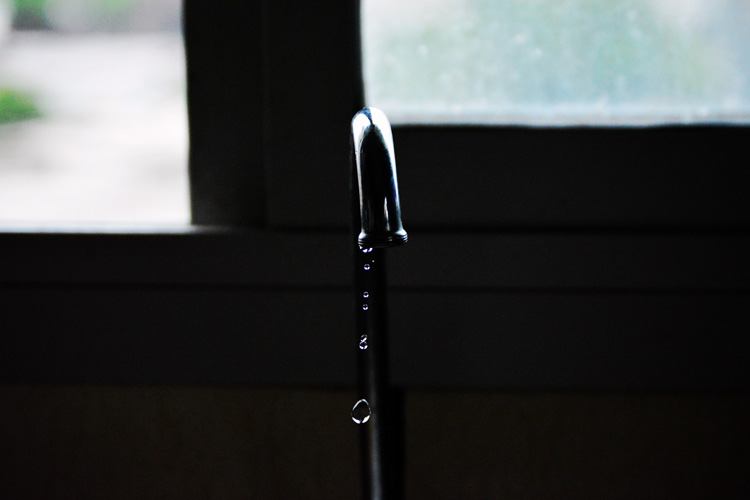 Increasingly, Florida policyholders sign a document known as an "Assignment of Benefits" (or AOB) presented by their contractor after a water loss.  The AOB gives a contractor the right to recover money directly from the insurance company for their work.  In exchange for an AOB, a contractor may provide valuable emergency water extraction and dryout services, among others.  AOBs are hotly contested by the insurance industry and many times the insurance company will deny coverage or underpay an AOB claim. 
The insurance law and AOBs are complicated.  Insurance companies have teams of experts who carefully word the language of insurance policies, and adjusters who scrutinize water damage insurance claims, for reasons to deny coverage or underpay claims.  Orlando water damage insurance claim lawyer, Hew Wooodward, can help you navigate around confusing legal jargon and insurance company tactics.  The Woodward Law Firm can cut through the legalese, aggressively pursue benefits, and help policyholders and contractors get the best possible results on water damage insurance claims.
The initial consultation is free and you will pay no attorney fees unless we win or settle your case.  In most cases, we can make the insurance company pay all attorney fees and costs.
Thank you Hew. We are grateful for your diligence in obtaining a settlement of our dispute with insurance company over claim denial regarding shower. You came highly recommended and you did not disappoint. Forget all the jokes about attorneys. You broke that myth with results. We also highly endorse you to others and will call you if another situation requires an excellent attorney.
Fred and Kathy S. in Orlando, FL
Hello Hew!  First of all, words can't express our gratitude. As of this moment Steven is having a 'waiting to exhale moment'…  It just hasn't hit him yet…  LOL…  When I walked into our home tonight, it was a totally different feeling. I haven't had that feeling since 1/31/2013.  Thank you from the bottom of my heart. You have no idea what this means or perhaps you do. With all due respect, I feel this; innately you are an advocate.. .  That's your M.O. That's just how you work…. What you do…. So without further ado,  I've dubbed you as 'King Midas' because you did make our dreams possible. You touched and poof, gold.   I can't imagine what it's like to walk in your shoes, but you have certainly gained our respect.  Again, thank you… Sincerely, Johnnie
Steven and Johnnie H. in Orlando, FL
Dear Hew, I would like to take this opportunity to express my sincere gratitude to you for your extension of your efforts on my behalf in the litigation with American Integrity Insurance.   You went the extra mile every step of the way.  May God Bless you and your loved ones.  I am in your debt.
Kind regards, Anne.
Anne B. in Orlando, FL
Schedule a Free Consultation Today
DISCLAIMER AND PRIVACY POLICY
The accounts of recent trials, verdicts and settlements contained in this website are intended to illustrate the experience of the law firm. Past, current and prospective clients may not obtain the same or similar results as each case is unique. No representation is made that the quality of the legal services to be performed is greater than the quality of legal services performed by other lawyers. The information you obtain at this site is not, nor is it intended to be, legal advice. You should consult an attorney for specific advice regarding your individual situation. The Woodward Law Firm welcomes your calls, communications and email, however, contacting us does not create an attorney-client relationship. Unless you have a counter-signed fee agreement, Hewett G. Woodward nor The Woodward Law Firm is your attorney and this is not legal advice. The Woodward Law Firm strives to protect the privacy of our visitors and clients, however, information provided through the web resources www.hgwlegal.com and www.thewoodwardlawfirm.com may not be private and confidential. The information that is collected via a form submission, phone call, email or live chat is not guaranteed to be secure and private and may not be private and confidential. Please do not communicate any confidential information until such time as an attorney-client relationship has been established.