Service1
Hurricane and Windstorm Damage Insurance Claims
The Orlando based Woodward Law Firm assists auto owners, homeowners, business owners and condominium associations, and their representatives, recover benefits on insurance claims for hurricane and storm damage in Central Florida and throughout the State of Florida.  If your claim is denied or if you are unsatisfied with the insurance company's payment, then you should contact The Woodward Law Firm to enforce your rights under the policy.  We can provide valuable insight into the decision making process to help you navigate the complex insurance laws.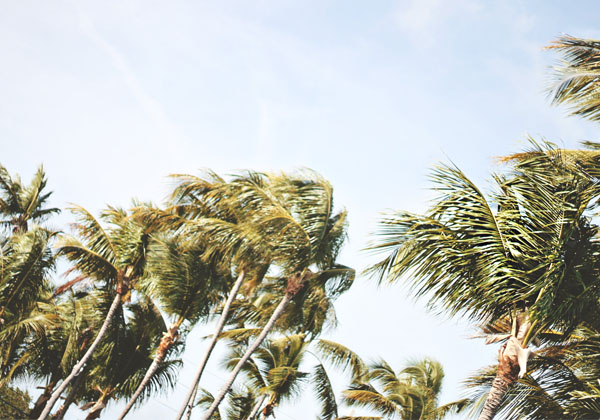 Under an insurance claim for hurricane and storm damage, you are required to provide notice of the loss and submit a valid claim to the insurance company.  The notice is usually required to be sent within a reasonable time, but specific time frames may vary.  Typically, you must also cooperate with reasonable requests for information made by the insurance company.  The failure to comply with these conditions will almost certainly be used by the company as a reason to deny payment. Oftentimes, there is a valid legal excuse for a failure to comply with all of the conditions in the insurance policy, and we can help you recover under the insurance policy.
When a hurricane or windstorm hits, adjusters from all over the country descend upon Florida to work on the large volume of claims. Out of state adjusters, and overworked in-state adjusters, cause many errors and are outright indifferent to claims.  Many Floridians don't consult an experienced hurricane and storm damage insurance lawyer, and lose thousands of dollars owed by the insurance company. Hew Woodward has helped policyholders in Central Florida, and throughout the State of Florida, obtain a full and fair payments on their hurricane and storm damage insurance claims.
To get all of the insurance benefits you deserve, you should work with an experienced Orlando hurricane claim lawyer,  Hew Woodward, who can help you obtain a favorable resolution on your hurricane and windstorm damage insurance claim.
The initial consultation is free and you will pay no attorney fees unless we win or settle your case.  In most cases, we can make the insurance company pay all attorney fees and costs.
Sometimes it is difficult to classify the type of storm event which caused the hurricane loss. For example, many Floridians on the coast may find that their insurance company refuses to pay for damage that it classifies as storm surge by arguing that the hurricane's winds were not strong enough to damage to the home. Many Florida residents may also be shocked to learn that the insurance company applies a different, and often times larger deductible for damage caused by a hurricane.
Hi Hew, Your firm represented me quite well in providing resolution to my case vs the Home Owner's Insurance Company, with your assistance and persistence to the case in hand we were able to settle the case without going to court and both parties were satisfied with the agreement, I hope I don't need an attorney real soon but if the situation calls for one I will be making a call to you to represent me…Thank you so much.
Jessie L. in Oviedo, FL
Dear Hew,
Thank you for staying and fighting for me for 2 1/2 years against 2 insurance companies. Most other attorneys would have given up but you persisted through countless depositions, trips in front of the judge and many hours preparing me for depositions and court. You took it all the way to jury selection and were prepared for trial. Just before the trial the 2 insurance companies folded right there in court and settled. You never gave up.
You saved my house and I can't thank you enough.
Wishing you all the best,
Steven K.
Steven K. in Ormond Beach, FL
Dear Hew, Thank you for all your help in our roof claim with Southern Fidelity Insurance Company, it was a long process you were very helpful and always replied to our questions we feel that we treated in respectful and professional way.  If we ever need legal help in the future we will definitely call you again.  Thank you, Ken and Alice
Ken and Alice D. in Leesburg, FL
Schedule a Free Consultation Today
DISCLAIMER AND PRIVACY POLICY
The accounts of recent trials, verdicts and settlements contained in this website are intended to illustrate the experience of the law firm. Past, current and prospective clients may not obtain the same or similar results as each case is unique. No representation is made that the quality of the legal services to be performed is greater than the quality of legal services performed by other lawyers. The information you obtain at this site is not, nor is it intended to be, legal advice. You should consult an attorney for specific advice regarding your individual situation. The Woodward Law Firm welcomes your calls, communications and email, however, contacting us does not create an attorney-client relationship. Unless you have a counter-signed fee agreement, Hewett G. Woodward nor The Woodward Law Firm is your attorney and this is not legal advice. The Woodward Law Firm strives to protect the privacy of our visitors and clients, however, information provided through the web resources www.hgwlegal.com and www.thewoodwardlawfirm.com may not be private and confidential. The information that is collected via a form submission, phone call, email or live chat is not guaranteed to be secure and private and may not be private and confidential. Please do not communicate any confidential information until such time as an attorney-client relationship has been established.