Service1
Hail Damage Insurance Claims
Orlando lawyer Hew Woodward counsels auto owners, homeowners, business proprietors, condominium associations, and their representatives, to recover benefits on hail damage insurance claims.  Hail occurs when water droplets are pushed upwards into the colder atmosphere by strong updraft winds during severe thunderstorms.  The water freezes into small ice stones, which continue to bounce around in the upper atmosphere adding layers of ice, until it is big and heavy enough to fall to the earth, damaging homes, cars, businesses, and crops.
Hail damage is insidious.  It can gouge and dislodge granules from roof shingles, which reduces the useful life of the roof system.  Hail can also break glass and damage the protective layering sprayed on metal surfaces exposing the metal to rust and corrosion.  Often times, a forensic meteorologist, engineer and a contractor are required to prove the size of the hail, full extent of damage, and cost of repairs or replacement.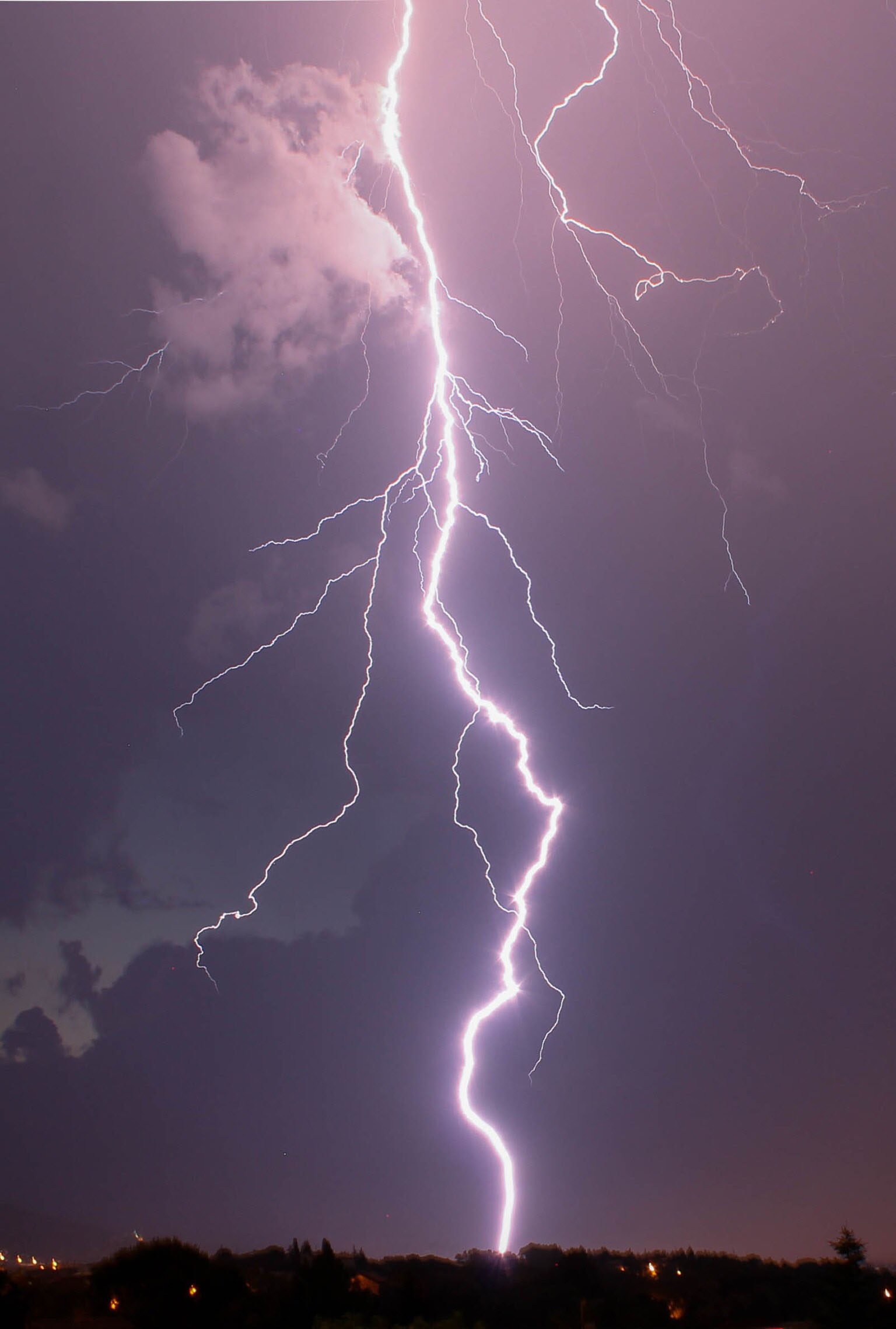 After a hailstorm, property owners may need a full roof replacement, however, many don't immediately notice the damage because it's difficult to recognize.  The insurance company will usually want to pay to repair or replace only a few shingles.  The Woodward Law Firm has helped policyholders in Central Florida, and throughout the State of Florida, obtain a full and fair payment on hail damage insurance claims.  We have successfully handled hail damage cases against insurance companies that wanted to replace just a few shingles, or only one side of the roof, or who have attempted to improperly reduce coverage because of the age of the roof.  To get all of the benefits you deserve, contact an experienced Orlando hail damage insurance claim lawyer, Hew Woodward, who can help you obtain a favorable resolution.
If your hail claim was denied or if you are unsatisfied with the insurance company's payment, then contact The Woodward Law Firm to enforce your rights under the policy.  We can provide valuable insight and negotiate or re-negotiate a fair settlement of your claim.
The initial consultation is free and you will pay no attorney fees unless we win or settle your case.  In most cases, we can make the insurance company pay all attorney fees and costs.
We had a hail damage claim to our roof that our insurance company would not honor.  We took a lot of time hiring our own adjuster to get the insurance company to pay this legitimate claim but to no avail.  Hew did a fantastic job negotiating a fair settlement for us.  He is very professional and knowledgeable as well as a very personable attorney. We felt from the very beginning that he would get our claim paid and he did to our satisfaction. We would recommend Hew to anyone who is looking for a top notch attorney. It was a pleasure meeting and knowing him.
Judy and Dave S. in Mt. Dora, FL
Hi Hew, Your firm represented me quite well in providing resolution to my case vs the Home Owner's Insurance Company, with your assistance and persistence to the case in hand we were able to settle the case without going to court and both parties were satisfied with the agreement, I hope I don't need an attorney real soon but if the situation calls for one I will be making a call to you to represent me…Thank you so much.
Jessie L. in Oviedo, FL
Dear Hew, I would like to take this opportunity to express my sincere gratitude to you for your extension of your efforts on my behalf in the litigation with American Integrity Insurance.   You went the extra mile every step of the way.  May God Bless you and your loved ones.  I am in your debt.
Kind regards, Anne.
Anne B. in Orlando, FL
Schedule a Free Consultation Today
DISCLAIMER AND PRIVACY POLICY
The accounts of recent trials, verdicts and settlements contained in this website are intended to illustrate the experience of the law firm. Past, current and prospective clients may not obtain the same or similar results as each case is unique. No representation is made that the quality of the legal services to be performed is greater than the quality of legal services performed by other lawyers. The information you obtain at this site is not, nor is it intended to be, legal advice. You should consult an attorney for specific advice regarding your individual situation. The Woodward Law Firm welcomes your calls, communications and email, however, contacting us does not create an attorney-client relationship. Unless you have a counter-signed fee agreement, Hewett G. Woodward nor The Woodward Law Firm is your attorney and this is not legal advice. The Woodward Law Firm strives to protect the privacy of our visitors and clients, however, information provided through the web resources www.hgwlegal.com and www.thewoodwardlawfirm.com may not be private and confidential. The information that is collected via a form submission, phone call, email or live chat is not guaranteed to be secure and private and may not be private and confidential. Please do not communicate any confidential information until such time as an attorney-client relationship has been established.