Service1
Cast Iron Pipe Insurance Claims
The Orlando based Woodward Law Firm assists homeowners, business owners and condominium associations, and their representatives, to recover benefits on plumbing and cast iron pipe insurance claims in Central Florida and throughout the State of Florida.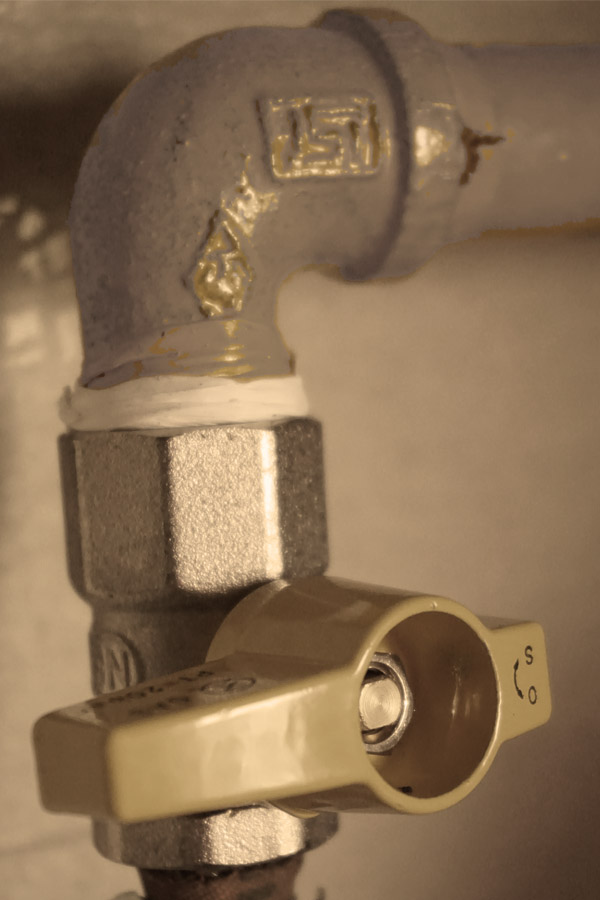 Before 1975, many homes and buildings were built with cast iron plumbing systems.  Initially, it was believed that the estimated life span of a typical cast iron plumbing system was 50-75 years, but in Florida's humidity and climate, these sytems can breakdown in only 20 years.  Cast iron plumbing damage can result in sewage back-ups, water damage, vermin and insect infestations, water contamination, and other health issues.  Your observations of water damage on rugs, walls, ceilings, wood floor, broken and discolored floor tiles/grout, slow drains, unpleasant odors, and insect infestation are signs of cast iron pipe damage.
Damaged cast iron plumbing should be replaced as soon as possible.  However, it is very expensive to replace cast iron pipes because they are buried and difficult to access.  In many cases, the cost to access the cast iron pipes that need to be replaced is recoverable from your property insurance company.  If the insurance company refuses to pay the full cost to access all of the cast iron pipes, then you should consult with an experience insurance lawyer.  Orlando lawyer, Hew Woodward, can explain the exclusions and limits that the insurance company might want to use to avoid or reduce the amount you receive on your cast iron pipe claim.
The Woodward Law Firm will evaluate your case and advise you about your rights, and assist you in gathering the necessary documents and prove your cast iron pipe insurance claim.  Whether in the courtroom or during settlement negotiations, The Woodward Law Firm can help you obtain a full and fair payment on cast iron pipe insurance claims.
The initial consultation is free and you will pay no attorney fees unless we win or settle your case.  In most cases, we can make the insurance company pay all attorney fees and costs.
I have a great deal of respect and admiration for Hew. I found Hew to be very reliable, very dependable, very thoughtful. If he said he was going to do something, he would do it. And he could do what needed to be done to win our cases against the insurance companies.
Bruce D. in Washington, D.C.
Mr. Woodward took charge of our claim and we didn't have to lift a finger. Hew personally handled everything for us and we did not have to deal with anyone at the insurance company. For the record, Hew got the claim settled and we got our home fixed. We feel personally grateful for his representation, and will not hesitate to recommend him to anyone who has a similar insurance claim issue. Thanks again!
Delroy G. in Ft. Myers, FL
Dear Hew, I would like to take this opportunity to express my sincere gratitude to you for your extension of your efforts on my behalf in the litigation with American Integrity Insurance.   You went the extra mile every step of the way.  May God Bless you and your loved ones.  I am in your debt.
Kind regards, Anne.
Anne B. in Orlando, FL
Schedule a Free Consultation Today
DISCLAIMER AND PRIVACY POLICY
The accounts of recent trials, verdicts and settlements contained in this website are intended to illustrate the experience of the law firm. Past, current and prospective clients may not obtain the same or similar results as each case is unique. No representation is made that the quality of the legal services to be performed is greater than the quality of legal services performed by other lawyers. The information you obtain at this site is not, nor is it intended to be, legal advice. You should consult an attorney for specific advice regarding your individual situation. The Woodward Law Firm welcomes your calls, communications and email, however, contacting us does not create an attorney-client relationship. Unless you have a counter-signed fee agreement, Hewett G. Woodward nor The Woodward Law Firm is your attorney and this is not legal advice. The Woodward Law Firm strives to protect the privacy of our visitors and clients, however, information provided through the web resources www.hgwlegal.com and www.thewoodwardlawfirm.com may not be private and confidential. The information that is collected via a form submission, phone call, email or live chat is not guaranteed to be secure and private and may not be private and confidential. Please do not communicate any confidential information until such time as an attorney-client relationship has been established.